Obama Trip Special Series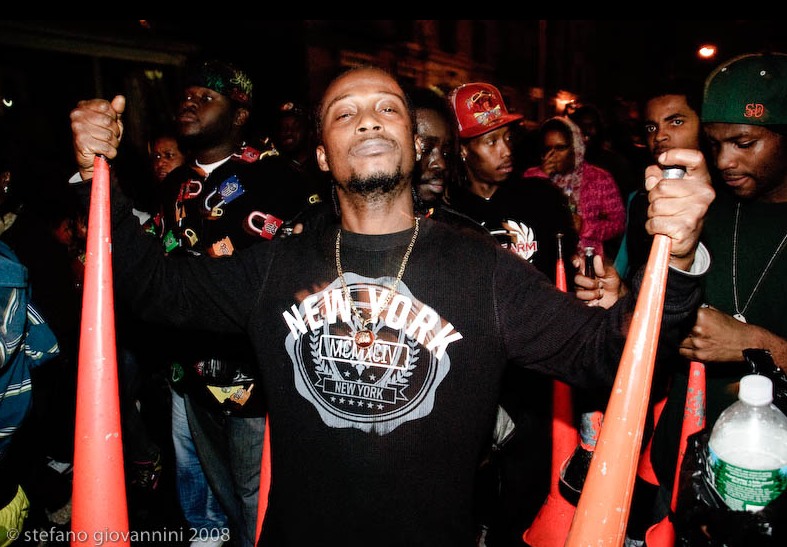 The musicians from DJARARA went in force to DC for the Obama Inauguration
-to bring the traditional music of the New World's first free black republic to honor America's first black president.
The filmmakers went along to document the journey and posted this mini-series daily:
_________
1.15.09: Obama Trip Webisode 1
A few days away from the band's trip to DC for the Obama Inauguration,
the band rehearses a special jam to play on the Washington Mall.
1.18.09 Obama Trip Webisode 2
The band packs up and journies from Brooklyn to D.C.
1.19.09 Obama Trip Webisode 3
The Band's first day in DC - MLK Day - making a pilgrimage to the Lincoln Memorial
1.20.09 Inauguration Day part 1 (Webisode 4)
The Day! Watching the Inauguration, and finding the band rocking the crowd.
1.20.09 Inauguration Day part 2 (Webisode 5)
After the Ceremony - the jam intensifies and moves to the National Monument.
Interviews with amazed "Fanatiques."
_________
Press from the trip: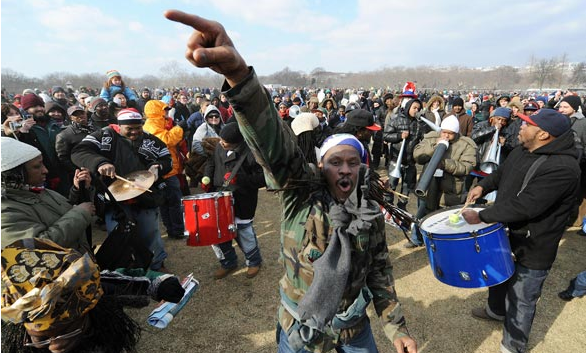 A number of press outlets covered the band's presence, including the above picture on CNN.com,
the Haitian Times (cover story), and many blogs. you can see more on the flickr page.